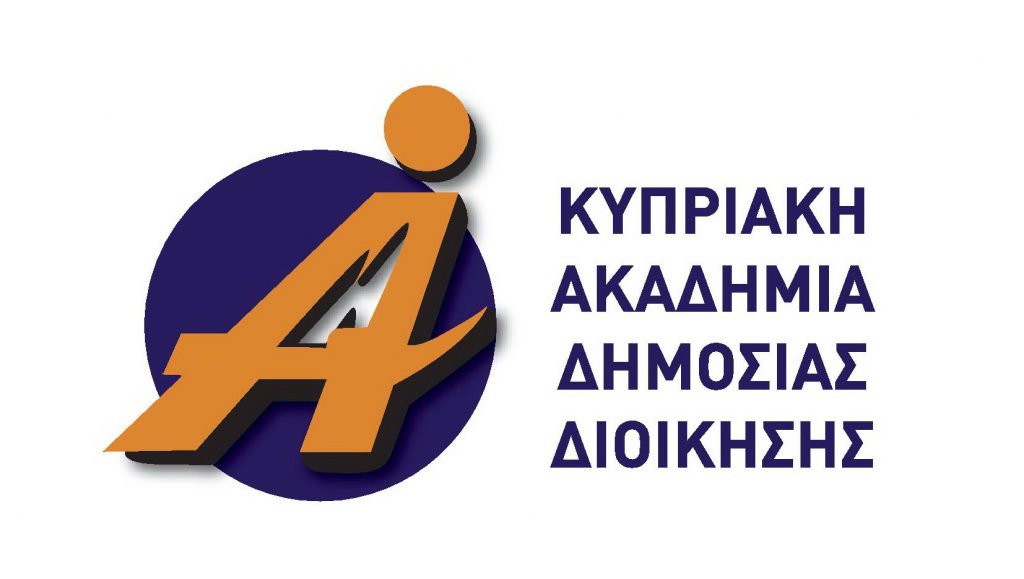 Cyprus Academy of Public Administration
(Project Coordinator)
CAPA's mission is to contribute to the efficiency, effectiveness and continuous improvement of the Public Service for the benefit of the individual citizens and society at large, mainly through the formulation and implementation of a comprehensive learning and development policy for the Public Service, at individual, group and organizational levels. CAPA's training model is not academic.
In particular, the main activities of CAPA concern: development of learning capacity, induction of newcomers in the public service, European Union Issues, management development, organisational development, development of personal and interpersonal skills, utilisation of information technology, training on specialised issues, training for public officers of other counties and research projects.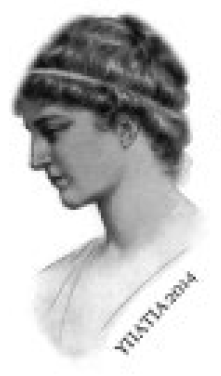 HYPATIA Foundation Promoting Equality (www.hypatia.org.cy)
Hypatia Foundation Promoting Equality was established in February 2015 as a research and action non-profit organization to promote the principles of equality regardless of race, nationality, disability, religion, age or gender in all aspects of social, political and economic life. Hypatia is dedicated to monitor and develop policy promoting gender equality. It also committed to eliminate discrimination at all levels of social, political and economic life, placing particular focus on employment, the education system and the functioning of public institutions.
---

Gender 5 + ( genderfiveplus.com )
Is the first independent European Feminist Think Tank, committed to European integration and a future built on gender equality, peace, respect for human rights and sustainability. The Think Tank was created almost 10 years ago to support European economic, environmental and social policy making with a feminist analysis. As such, Gender 5+ focuses on human development, care and solidarity. Its ultimate objective is to promote women's rights and gender democracy from a feminist viewpoint, contributing a feminist vision to the process of transformation of society and European integration.
Gender 5 + tackles some of the most entrenched problems that women face, such as violence, the gender gap in equal pay and pensions as well as the stereotyping of women in the media. G5+ is reaching out to women, networks, research institutes, and European institutions such as the European Parliament in order to carve out that space which is necessary for developing creative and respectful solutions.
​Gender 5+ supports innovative feminist research as well as roundtable discussions between relevant stakeholders and European and national decision-makers.
---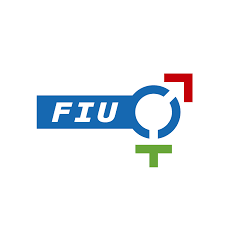 FIU-Ligestilling/Dansk Metal
The organisation FIU-Ligestilling/Dansk metal is a partnership between 5 Trade Unions in DK, 3F, Danish Metal Workers Union, Serviceforbundet, HK and DSR (Danish nurses trade union). The central purpose is to: a) organize training courses and conferences, b) to produce tools, leaflets etc and c) to strengthen equality at the work-place.
FIU represents 650 000 members. FIU employees two senior- equality officers (one from 3F and one from Metal workers union). 1 for accounting and administration 2 academic consultants and 1-2 students. FIU is cooperating with 8-10 freelance gender and diversity experts and tutors.
FIU started its operations in 2005 and works to prevent all kinds of discrimination, especially gender discrimination. Each year 2000 different persons are joining in one of the activities. In average FIU hosts about 6 000 person activity days a year, of whom 60% are female participants and 40% male participants.
---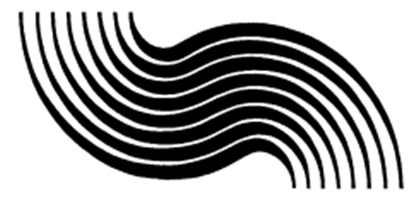 Open Education Centre Foundation
Open Education Centre Foundation is a Bulgarian non-profit organisation registered in 1996. Its main fields of work are development of programs, educational materials and training of educators in the field of Education for Democratic Citizenship, Intercultural Education, Human Rights , Conflict Resolution, Education for Sustainable development, Global Education, Community Development Training.
Another main field of work is training and development of civil society organizations and realization of a community based project in the field of education and social policy.
Since 1996 has been started in Primorsko a Regional Training Centre for Democracy and Human Rights where more than 1000 educators and public servants from abroad have been trained. OEC had developed number of Manuals on Education for Democratic Citizenship for all school stages, where a lot of topic on Democracy, Intercultural Understanding, Tolerance, and Anti-discrimination have been developed.
At this moment OEC has four staff members and a group of 16 trainers in before-mentioned fields. The target groups are educators, learners (in formal and non-formal education), local administration officials, civil servants.
---

European University Cyprus
European University Cyprus (EUC) was founded in 2007 and developed out of Cyprus College, which was established in 1961 by Ioannis Gregoriou. Today, EUC operates five Schools, namely, the School of Humanities, Social and Education Sciences, the School of Business Administration, the School of Sciences, the Medical School, and the School of Law with the mission to educate students for successful careers and life achievement, to understand and serve the needs of society, and to create knowledge through research and innovation.
The University hosts a diverse and dynamic research community with experienced researchers, including Nobel Laureates Professor Robert Huber (Chemistry, 1988) and Professor Ada Yonath (Chemistry, 2009), who collaborate with colleagues in some of the best universities in the world (Harvard, Cambridge, King's College London, Imperial College London and many others). Research activity is primarily carried out by a number of research centers, laboratories, and other kinds of specialized settings such as clinics and innovation centers, which, among others, include the Center of Excellence in Risk and Decision Sciences (CERIDES), and the ICT-Enhanced Education Laboratory (ICTEE). Researchers from CERIDES and ICTEE comprise the EUC team which will participate in the implementation of the project.
CERIDES aims to become the reference point for Risk and Decision Science related subjects in South Eastern Europe. The areas of focus of the CoE revolve around two basic pillars; risk and decision science with an application to a number of horizontal areas such as: Security, Safety, Telecommunications, Critical Infrastructure Protection and Industrial Processes. More information can be found at: http://cerides.euc.ac.cy
ICTEE acts as the umbrella organization for numerous research projects of interdisciplinary nature, seeking to advance current knowledge in the area of ICT applications in educational environments. Projects are of a diverse scope, ranging from small interdepartmental collaborations to large European-level projects jointly undertaken by multiple institutions around the continent. More information can be found at: http://ictee.euc.ac.cy
---

Panteion University of Social and Political Science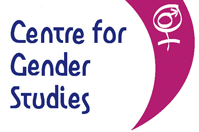 Panteion University of Social and Political Sciences (www.panteion.gr), located in Athens, Greece, is among the three oldest universities of political sciences in Europe. It is one of Greece's most prominent universities and the only Greek university with an expressly social sciences orientation. Panteion University has a long history of a creative development linked not only to the course of higher education and the development of social science in Greece, but also to the wider social transformation of the country.
The University today consists of nine academic departments and eighteen research centres, hosts approximately 250 members of academic staff and 21,000 (undergraduate, postgraduate and PhD) students. Its academic departments cover numerous disciplines and interdisciplinary fields such as political science and history, public administration, international and European studies, economics and regional studies, culture and media studies, while it is the only university in Athens to offer studies in social anthropology, sociology, social policy, and psychology. It is also widely acknowledged to be a university of excellence in teaching and research in the field of gender studies.
As a research university of international profile and reputation, Panteion offers an intellectually stimulating environment that fosters rigorous academic learning and innovative research. Panteion University has coordinated and participated in several European Programs. More recently, it has undertaken substantive research projects in FP6 and FP7 as well as HORIZON 2020, Erasmus+.
---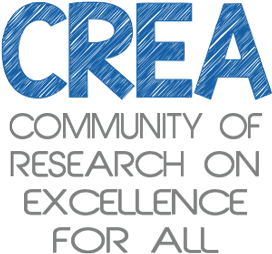 Community of Research on Excellence for All (CREA)
The Community of Research on Excellence for All (CREA) is a well-established interdisciplinary research centre that for the last 25 years has led many research projects including FP4, FP5, FP6, FP7 and H2020, holding a strong record of achieving social and political impact from research evidence. Due to these achievements, CREA researchers have been called for scientific, policy and social impact assessments at national and at EU level. In the university context, faculty members joined the struggle in 1999, when SAPPHO, CREA's women group, was created. Although everyone on campus discussed the issue of gender-based violence and claimed to have information about the perpetrators, no one dared to report them. In 2005 CREA's SAPPHO obtained national funding to conduct the first research project on gender violence—after proposing one in 2002—which was the first study to consider university gender-based violence in Spain and led to access to research regarding sexual harassment and to recognition of the issue. In 2004, Spain passed the first Organic Law Against Gender Violence in Europe. CREA researchers and policy makers discussed CREA's work to prevent the socialization of gender-based violence, which created opportunities to address the problem in Spanish universities as well.  The political impact of the first i+D research on gender violence within Spanish universities (Valls et al., 2016), lead the legal inclusion of Universities as spaces where there was Gender Violence and actions against it were necessary; this was conducted in the LAW 3/2007  and the LAW 4/2007.
---
Associated Partners:

Gender Equality Committee in Employment and Vocational Training (www.eif.gov.cy)
The Gender Equality Committee in Employment and Vocational Training (GECEVT) was established under Article 22 of the "Equal Treatment of Men and Women in Employment and Vocational Training" Law, No. 205(I)/2002.
The Committee is composed of a Chairperson and eight (8) Members, including Government representatives, representatives of Employers and Employees Organisations, appointed by the Minister of Labour, Welfare and Social Insurance for a three year period.
The Committee has an advisory role and undertakes matters falling within the purpose and scope of this Law. Specifically, it advises, within its competencies, on national policy and legislation and supervises the implementation of the Law through the competent Department of the Ministry of Labour and Social Insurance. In addition, it submits, by its own initiative, complaints or accepts complaints and forwards them for action to the Chief Inspector.
The GECEVT conducts studies and researches, collects statistical values and submits reports and proposals to the Minister of Labor, Welfare and Social Insurances.
In addition, the GECEVT provides advice and information, free of charge, to any interested party on gender equality issues in employment and vocational training. It also provides legal aid to victims of gender discriminative behaviour.